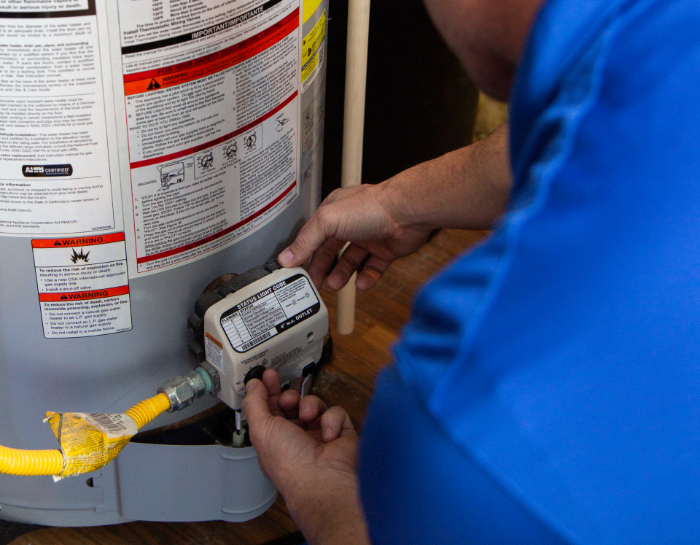 NEED A COMMERCIAL WATER HEATER INSTALLED? WE'RE HERE FOR YOU.
Having a reliable supply of hot water is essential for any commercial building. If you're a property owner and your building's water heater breaks down, it doesn't hurt to call an Expert. Our technicians can quickly remove your commercial unit and install a new, top-of-the-line water heater that can handle all of your building's hot water needs. With our upfront pricing structure and 24/7 services, you can rest easy knowing your commercial building will never have to go without hot water for long.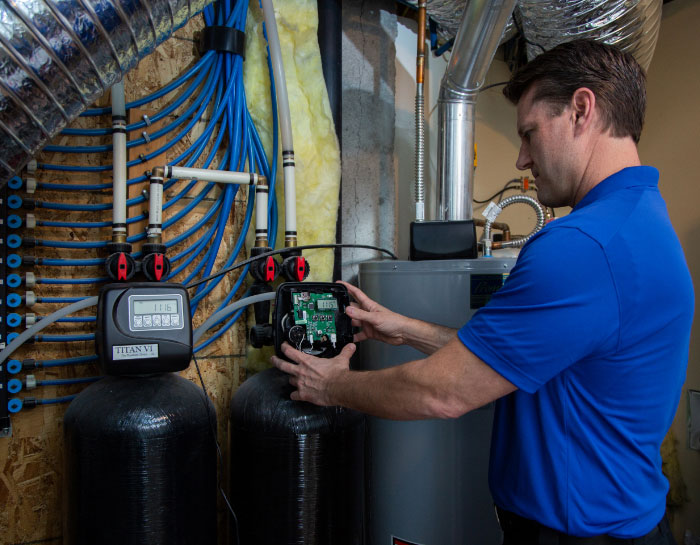 FIXING IT RIGHT, THE FIRST TIME
Even with proper care and repairs, all water heaters will break down eventually and need to be replaced. You can trust the Experts will install your new commercial water heater with care and professionalism. We know your time is valuable, which is why we provide fast and reliable services for all our commercial and residential customers. Our efficient work ethic and reliable plumbing services have made us the go-to team for commercial repairs and installations across the Wasatch Front.
FINANCING
Installing a new water heater for your commercial space can be a significant financial investment for many business owners. That's why here at Expert Services, we've partnered with Ally to provide financing options for all of your commercial installation and repair needs. We provide on-the-spot financing approvals and low interest rates so even customers with lower credit scores can get the financing assistance they need to get their projects done efficiently and affordably.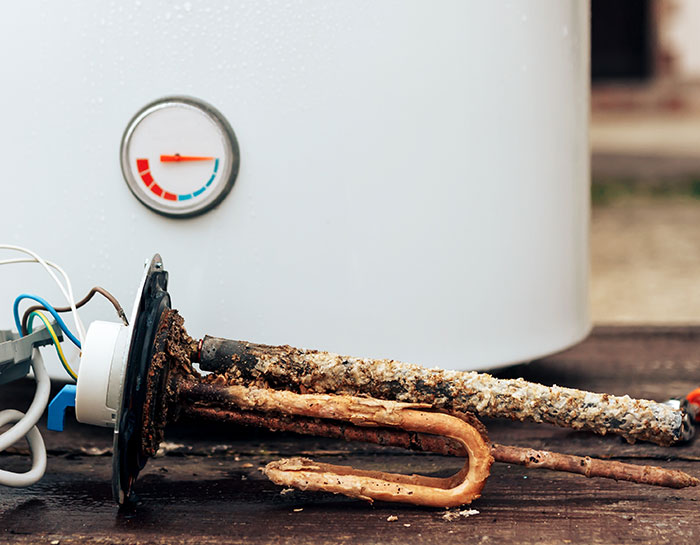 WHEN TO REPLACE YOUR COMMERCIAL WATER HEATER
It can be hard to know whether your commercial water heater can be repaired or if it's time for a full replacement. Depending on the type of water heater and how on top of maintenance you are, most units can last for around 10 years. If you're experiencing any of the following problems, it's time to replace your water heater with a new model:
Your warranty is out.

Hot water heaters usually have a warranty of 6-10 years. If your water heater is broken and your warranty has expired, it's probably cheaper in the long run to get a new unit. 
Your heater is leaking.

If you have an old storage tank heater, it may spring a small leak sometimes. But if you are constantly calling a plumber to fix a leak, it's probably time to install a new unit. 
You quickly run out of hot water. Every commercial building will have different hot water needs depending on the property size and number of occupants. If you're constantly receiving complaints about a lack of hot water, you should consider upgrading to a unit that can handle your hot water needs.
Your building codes changed. Commercial properties are required to follow local building codes. If your city's building codes around water heaters have recently changed, you might need to upgrade your old heater to one that follows those new codes.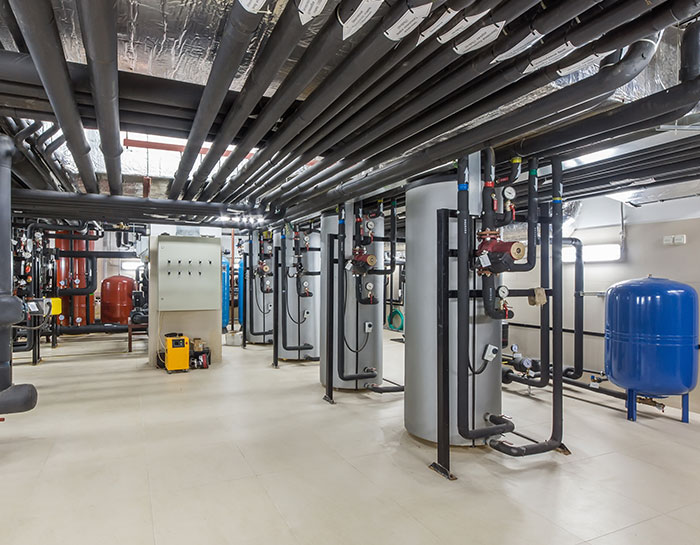 HOW TO CHOOSE A NEW COMMERCIAL WATER HEATER
Every commercial property will have different water heating needs and requirements. Here are some things you need to consider about your property when choosing what type of water heater to install.
Fuel type. There are several common fuel options you should consider for your heater: electricity, solar energy, gas, and geothermal. Most water heaters run on electricity, gas, or a combination of both. The fuel type you decide to use will depend on things like where you live and your budget. 
Building size. The size of your commercial property plays a big role in the type of water heater you will need to get. Some styles of water heaters are limited in the amount of hot water they can create in a given timeframe, making it difficult to provide enough hot water to large buildings so do your research on your building's water needs before buying.
Costs. New water heaters are an investment. Some water heaters (like storage tanks) are cheaper to buy and install. Others (like heat pumps) will cost more upfront. Before you go with the cheapest option, you should also take into account the energy efficiency of the heater. Even though a heater style may have a high price tag, you may end up saving more in the long run from the higher energy efficiency.
SERVICE YOU CAN TRUST
The Experts are a straightforward, honest, and family-owned Utah business. Our technicians have been thoroughly trained in our in-house facility to handle any water heater problems our customers have. Before we start any job, we make sure you know exactly what needs to be done and the final cost. From simple installations to complex repairs, we're confident we get your hot water running again in no time.