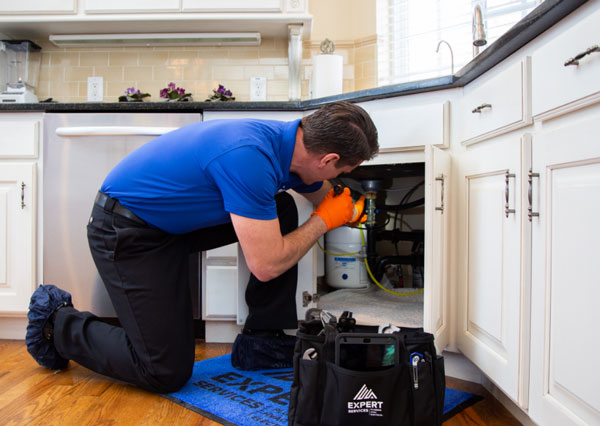 PLUMBING CONTRACTOR IN OREM, UT
ADDRESS:
1190 N 1200 W, Orem, UT
PHONE:
801.960.1565
HOURS:
24 hours; call now for emergencies
If you've been searching for a trustworthy, reliable plumbing contractor for your Orem, Utah property, look no further. The team at Expert Plumbing, Heating, Air & Electrical is here to help.
Through both our plumbing repair services and several other primary offerings, including a wide range of HVAC services, we'll keep you and your family comfortable throughout the year at an affordable, transparent cost. We're a full-service company that can repair or replace numerous major components in your home, with fully licensed, insured and background-checked plumbers on our roster to serve you at all times.
To learn more about your area's plumbing service, visit our Orem plumbing page.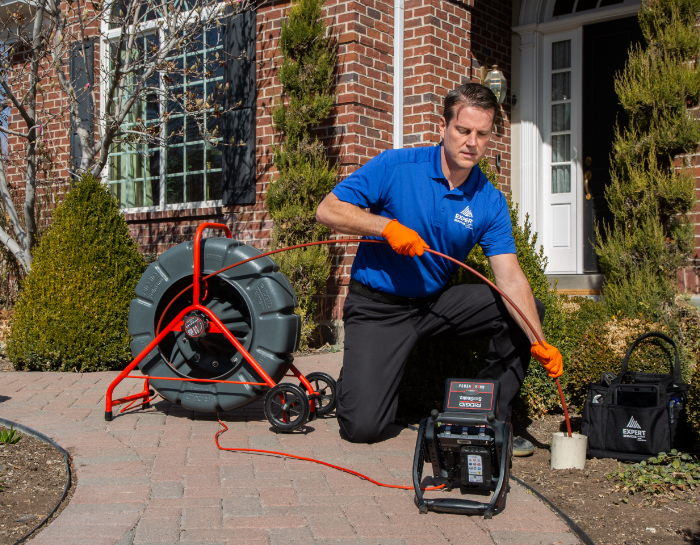 PLUMBING AND ADDITIONAL SERVICES
The foundation of our business is our plumbing services, which we've been providing to clients around Utah for over a decade. We've spent this time pushing back against the plumbing stereotype some hold – the lazy, slow-moving "butt-crack" plumber you've likely seen on television programs. In contrast, our plumbers are all dedicated and well-trained in numerous plumbing areas, helping you locate, identify and remedy everything from minor issues to major system overhaul needs.
We're more than just a plumbing company, however, and we provide the same level of service and customer satisfaction when it comes to heating, cooling, and even electrical areas of your home. We offer a full 100% Satisfaction Guarantee on all our comprehensive home services, ensuring you'll be thrilled with our services no matter what your home needs.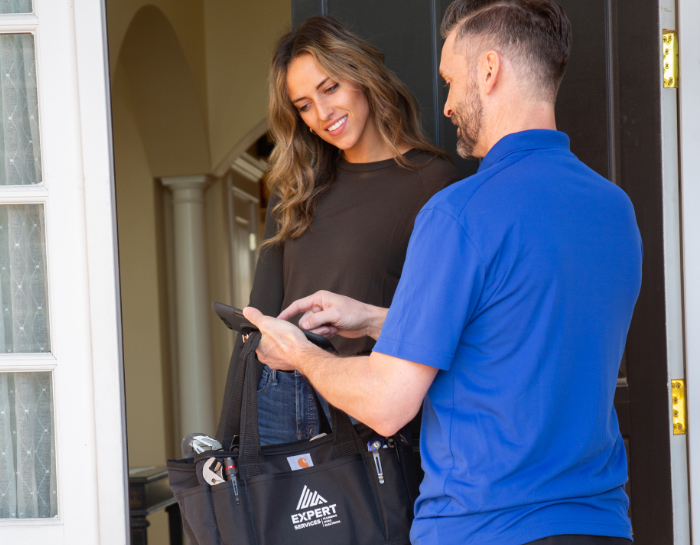 CUSTOMER DEDICATION AND SATISFACTION
Regardless of which of our plumbing or HVAC services you've requested, rest easy knowing they'll be performed by a friendly, dependable expert who has your comfort and convenience in mind. We strive to build lasting relationships with all our clients, many of whom return to us year after year for basic inspections and upkeep needs based on our reputation for quality service and fair, honest pricing. We even maintain a no-charge line where our representatives can help you troubleshoot minor issues over the phone.
You don't have to take our word for it, though – feel free to peruse a wide range of our customer reviews, which are found on sites ranging from Google to Yelp, Angie's List, KSL and many other sources. We also encourage our current and past clients to leave reviews so we can better serve you moving forward.
WHERE WE SERVE YOU
Our plumbing contractor and HVAC services are found in several areas beyond just Orem. We also serve areas around the state of Utah, including Provo, West Valley City, West Jordan, South Jordan and Millcreek areas.
To learn more about any of our plumbing contractor or additional services in Orem, or to schedule an inspection or appointment, speak to the staff at Expert Plumbing, Heating, Air & Electrical today.