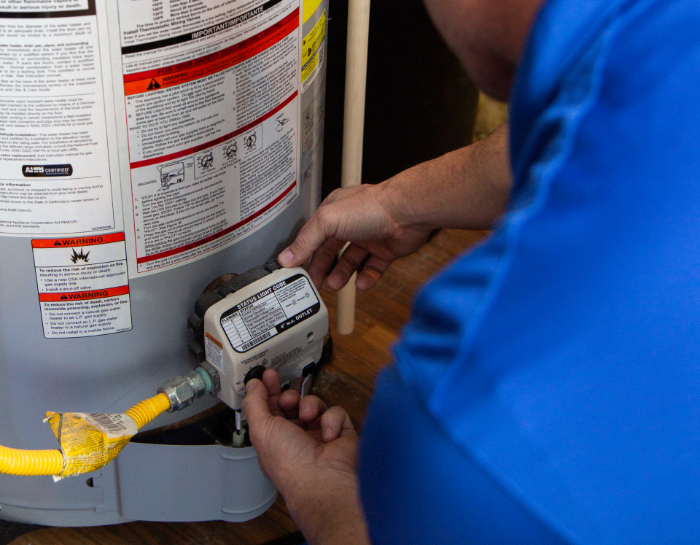 NEED A HOME WATER HEATER INSTALLED? WE'RE HERE FOR YOU.
If you're a homeowner, you should always have a reliable and plentiful hot water supply. When your water heater eventually dies, it doesn't hurt to have the Experts install a new unit. Our team of trained plumbers and technicians will quickly remove your home's broken heater and replace it with a new, top-of-the-line unit that perfectly matches your home's hot water needs. Our upfront pricing structure and 24/7 services ensure our customers and their homes never have to go without hot water for long.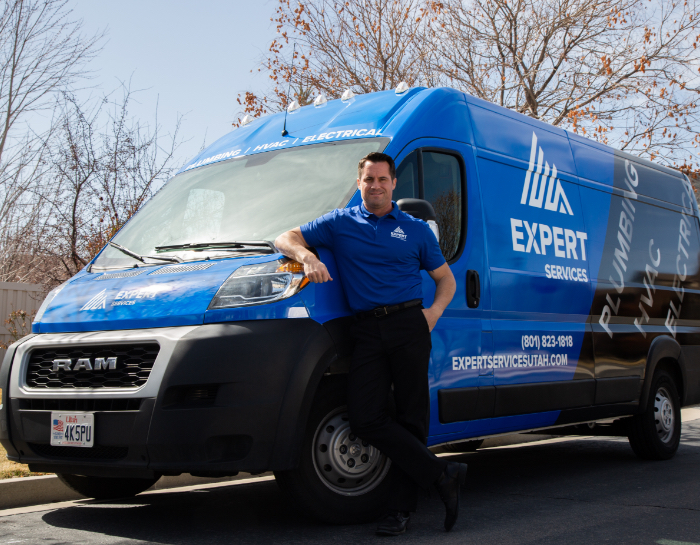 FIXING IT RIGHT, THE FIRST TIME
Even with proper care and maintenance, all water heaters will break down eventually and need to be replaced. You can trust the Experts to install your new home water heater with care and professionalism. We know your time is valuable, which is why we provide fast and reliable services for all our commercial and residential customers. Our efficient work ethic and reliable plumbing services have made us the go-to team for home repairs and installations across the Wasatch Front.
FINANCING
Installing a new water heater can be a significant financial investment for many homeowners. That's why here at Expert Services, we've partnered with Ally to provide financing options for all of your residential installation and repair needs. We provide on-the-spot financing approvals and low interest rates so even customers with lower credit scores can get the financing assistance they need for their residential plumbing project.
WHEN TO REPLACE YOUR HOME'S WATER HEATER
It can be difficult to know whether your home's broken water heater can be repaired or whether it's time to install a new unit. Depending on how often you have your heater serviced, most storage tank water heaters will last around 10 years. If your faulty heater is older than that, has corrosion, leaks, or isn't providing as much hot water as before, it's time to replace your unit. If you're experiencing any of these problems, call the Experts right away.
WATER HEATER OPTIONS
The type of new water heater you choose will depend on factors like your home's water capacity needs and your budget. Let's take a look at some of the most common units available to you:

STORAGE TANK WATER HEATER
This water heater style uses a tank to heat and store hot water until needed. They can use different fuel types like electric, liquid propane, and natural gas. Storage tank heaters are one of the most common water heater units for residential homes. Its simple technology makes it easy to maintain, but it can have a higher operating cost because of the standby heat loss.
TANKLESS WATER HEATER
Instead of using a storage tank to heat up gallons of water at once, tankless water heaters—also known as instantaneous or on-demand heaters—heat the water as it is being used. Since it only heats water upon demand, it's an extremely energy-efficient heating system. Tankless heaters are available in electric, natural gas, or propane models. While they can be installed anywhere and take up less space than traditional storage tanks, their low flow rate can severely limit your home's hot water supply.
SOLAR WATER HEATER
This style of water heater uses the sun's heat to provide hot water to your home. Because of their high energy efficiency, this is a great option for homeowners who want to lower their energy usage, monthly utility bills, and environmental footprint. Homes with solar water heaters need to live in areas with lots of sunlight for their unit to work effectively. You may need to install a supplemental heater for times of the year with limited sunshine.
HEAT PUMP
Heat pump water heaters don't generate heat, but instead, draw outside heat into the unit to heat up your water supply. They are one of the most energy-efficient options available since they don't consume fuel, but they do require specific environments to work properly. Since they need outside heat to operate, heat pumps don't work well in cold climates. This water heater style can have a higher installation cost than other styles, but has a low operating cost that will help you save money over time.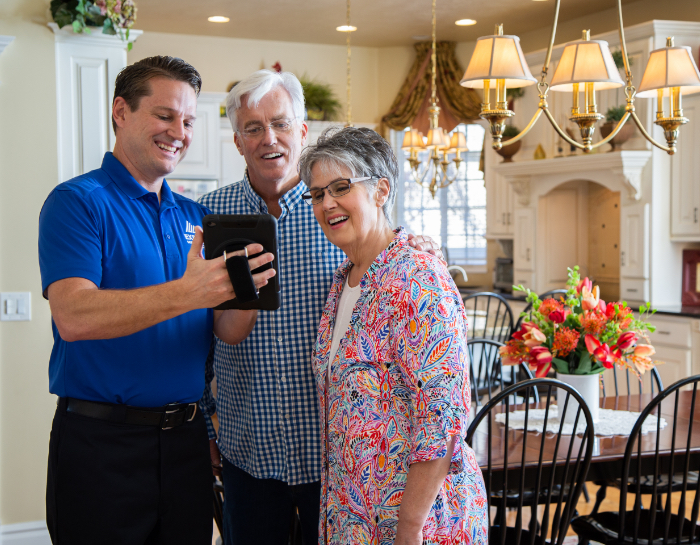 SERVICE YOU CAN TRUST
The Experts are a straightforward, honest, and family-owned Utah business. Our technicians have been thoroughly trained in our in-house facility to handle any water heater problems our customers have. Before we start any job, we make sure you know exactly what needs to be done and the final cost. From simple installations to complex repairs, we're confident we get your hot water running again in no time.