Expert & Your Home Warranty
Needing some work done that is still under warranty? We want to help in every way possible. Be aware of your responsibilities as the homeowner moving forward with your claim!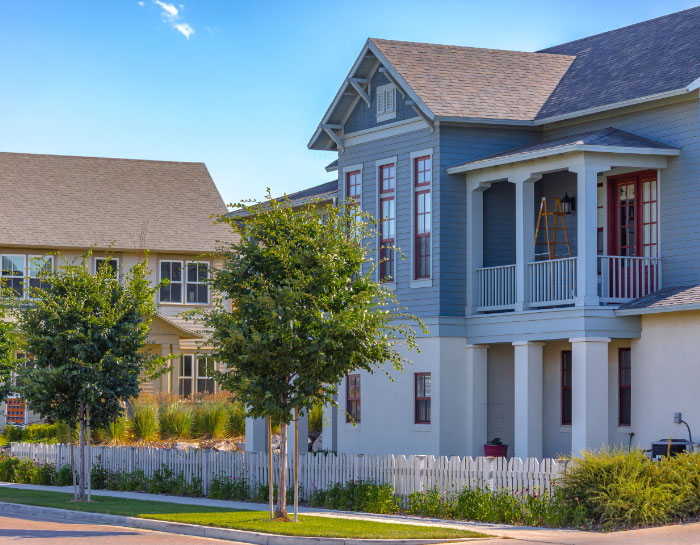 Familiarize Yourself with your Home Warranty Policy.
Our technicians may be Experts, but they weren't involved with selling this policy, nor do they have access to it.
It is your responsibly as the homeowner to communicate with the home warranty company to place a claim or dispute coverage.
SO HOW DOES IT WORK?
- Call Your Home Warranty Company
- Work Order Is Created
- Work Order Is Sent To Expert
- Expert Service!
Helpful Hints
Remember to Read Your Policy
Because we do not have access to your policy, there is only so much we can do for you!

Being familiar with your policy is critical.

Do not be surprised if your technician has to call to ask questions about your policy. We want to make sure everything is perfect.
Is it a Repair or Replacement
Your home warranty company is primarily a repair company, not a replacement company. They will make every effort to repair or replace parts, rather than replacing large appliances.

If your repair is only partially covered, there may be additional fees through your home warranty company.
What if Your Claim is Denied
Unfortunately, there are situations in which your claim will be denied. If this is the case, we can still help you!

We have discounts and financing options available!

You deserve peace of mind, and to have it done right the first time.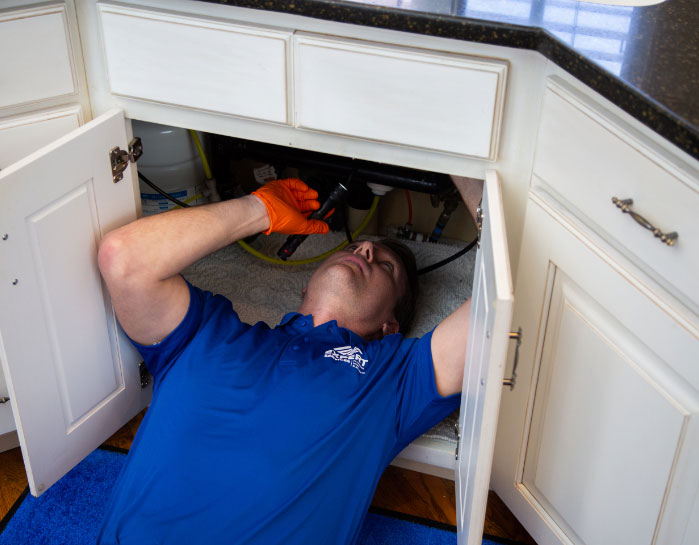 Typically not Covered in Plumbing
Code required modifications
Thermal expansion
Missing parts and pieces
Improper installation or repair
Permits
Failures caused by secondary damage
Items that are under manufacture warranty
Detectable pre-existing conditions
Misuse, abuse, or mistreatment
Accidents, fire, freezing, water damage, electrical failure or surge, or excessive or inadequate
water pressure
Natural disasters
A manufacturer's improper design, improper
materials or formulations, a defective manufacturing process, or other manufacturing
defects
Routine Maintenance or Cleaning
Line or drain resizing
Water heater capacity
Modification to make new water heaters fit
such as drain lines, electrical, gas piping, water
line and lead free shut-offs
Drain line stoppages from tree roots and
foreign debris
Drain or water line repairs outside of the foundation of the home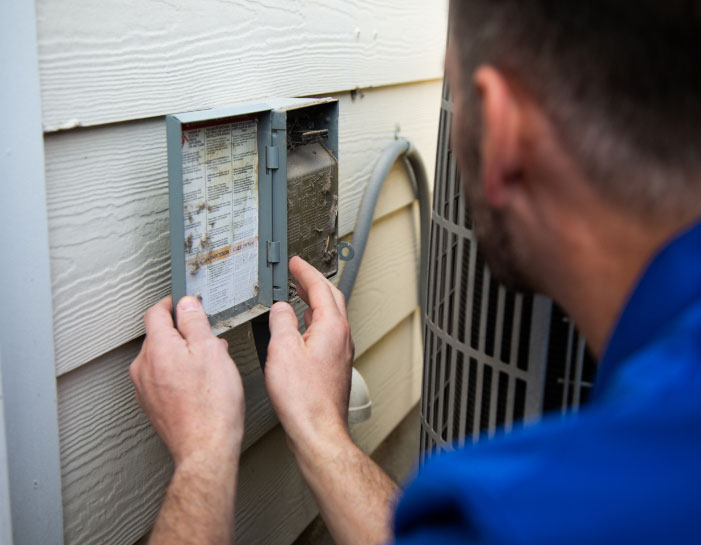 Typically not Covered in HVAC
Code required modifications
Refrigerant line sets
Modifications to fit new HVAC equipment
Plenums, duct modifications
Flue Piping
Manufacturing defects
Flue liners
Permits
Secondary damage failures
Items that are under manufacture warranty
Detectable pre-existing conditions
Misuse, abuse, or mistreatment
Accidents, fire, freezing, water damage,
electrical failure or surge, or excessive or
inadequate water pressure
Missing Parts
Natural disasters
Routine Maintenance or cleanings
Duct Resizing