YOUR UTAH SEWER EXPERTS
Our trained technicians are available 24 hours a day, 7 days a week to help you with any sewer issue or emergency—from small drain repairs to new sewer liners, main repairs, and even full sewer replacement.
OUR SEWER SERVICES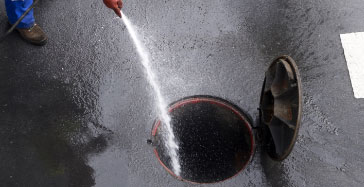 SEWER LINE CLEANING
Sewer lines that aren't draining properly are a disaster waiting to happen. From hair clogs to grease buildup, drains often need professional help getting unclogged. When you call the Experts to clean your sewer lines, we'll figure out where the blockage is and get your pipes flowing freely again. Depending on the severity of the buildup, we may recommend further inspecting your sewer line from the inside with a specialized camera to see if a repair or full replacement will be needed in the near future.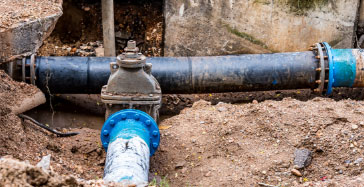 SEWER LINE REPAIR & REPLACEMENT
Sometimes, a simple drain cleaning won't cut it. If your drains and pipes are seriously backed up, or you're smelling sewage around your property, it's possible your sewer line needs to be repaired or replaced entirely. From small drain repairs to a full sewer line replacement, we can get your drain running efficiently again and with as little disturbance to your property as possible.
FAQ
Sewer line repair costs could range anywhere from $800 to $28,000. Repair costs vary greatly depending on the complexity, depth, length, location, and sewer district or city/state permitting fees. Sewer repairs on private property less than 8 ft in length may cost between $2,000-$6,000 depending on the depth and surface material; whereas that same repair in a city or state road may cost upwards of $10,000. Sewer repairs in the road cost more, especially if the road is state-owned. We have seen home, city, and state fees exceed $7,000, including road closures needed for repairs.
Shut off the water to the home immediately and stop any washing machines or dishwashers that may be running so they don't eject more water during their drain-down cycle. Be sure not to flush any toilets and call a plumber to clear the line as soon as possible. Flood mitigation will most likely be necessary to sanitize everything and prevent hazardous mold, especially if sewer or drain water comes in contact with porous material such as wood, drywall, carpet, or underflooring.
Although there is no legitimate data as to the failure rate of a house sewer line, there are some common trends we've noticed: homes older than 1990 that have any portion of their sewer line made from anything other than plastic have a far greater chance of failure. These failures can be caused by poor sloping of the line, misuse and abuse of the system, large trees or bushes in the area with aggressive root systems, heavy traffic over the piping, or lack of maintenance in descaling the line periodically. Earthquakes, nearby construction, poor install practices, and pressure on systems due to blockages may cause systems to start to crack or offset and can lead to total failure as well.