As your provider of expert HVAC services in Utah, our honest and experienced team is committed to keeping you and your family as healthy and comfortable as possible. In addition to any residential heating and air conditioning services, Expert Services- Plumbing, Heating, Air & Electrical can help you achieve indoor air quality that feels like a breath of fresh air.
Why Indoor Air Quality Matters
The indoor air quality in your home or office can be more polluted than the outdoor air, primarily because indoor air is not properly sanitized. Added contaminants that are not filtered out of the air or removed from surfaces can accumulate over time. This happens because bacteria, viruses, mold spores, and other toxins can be too small to be stopped by traditional air filters in the home.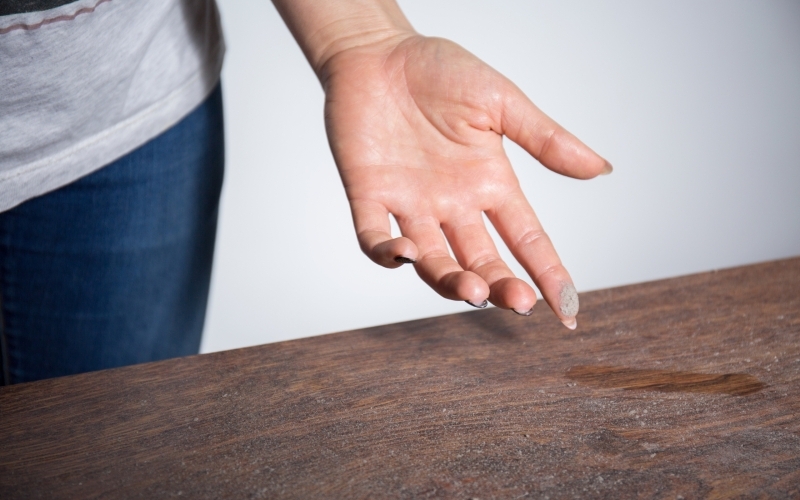 Here are some brands that are personally used and recommended by our Experts:
The AccuClean™ Whole-Home Air Cleaner
We highly recommend The AccuClean™ Whole-Home Air Cleaner. It is certified as asthma & allergy friendly® by the Asthma and Allergy Foundation of America. This certification mark guides customers in identifying scientifically proven products that are suitable for more than 60 million Americans suffering from asthma and allergies!
According to AccuClean, "Our patented technology removes up to 99.98% of airborne particles—including 99.9% of the Influenza A (H1N1) virus2—while filtering your entire home's air about 7 times per hour. Plus, our unique design offers the highest airflow efficiency of any system on the market."
Our own team members use AccuClean in their homes, and many of our customers notice the difference it makes in their home's air quality almost immediately.
Some additional features of this advanced home air filtration system include:
Removes up to 99.98 percent of allergens from the filtered air
Catches particles down to .3 micron in size
Eight times more effective than the best HEPA room appliance
100 times more effective than a standard one-inch throwaway filter or ionic-type room appliance
Delivers cleaner air and more of it
Reusable filter can be cleaned by vacuuming
UV Light Air Filtration for Your Home 
When installed correctly into your HVAC system, UV lights have been proven to reduce the number of germs and viruses in your home.
Our experts absolutely recommend the REME HALO® Whole Home In-Duct Air Purifier to those looking for UV light air filtration in their home. Throughout your air-conditioned space, REME-HALO® reduces bacteria, viruses, odors, and mold spores in the air and on surfaces.
Whole-Home Humidifiers & Other Home Air Quality Products
Expert Services- Plumbing, Heating, Air & Electrical can install whole-home air quality products that provide you with a cleaner, healthier, and more efficient home. Below are some of the installations available.
Whole-Home humidifiers reduce the incidence and risk of respiratory infections from airborne viruses and asthma attacks. Of course, the added moisture in the air also helps remedy dry skin, chronic sore throat, frequent nosebleeds, and static shock. Additionally, proper humidity levels protect your home's wood furnishings from cracking or splitting while lowering your energy bill.
An air scrubber is a device that uses proprietary light waves along with a specialized catalytic process to keep your home cleaner. It attaches directly to the ductwork of your HVAC system and removes air pollution, VOCs, surface contaminants, pet dander, odors, and dust.
Whole-house air fresheners attach to your HVAC filter and use your air vents to deliver pleasant fragrance throughout your whole home.
The air quality in Utah is a concern for many of our customers, so it's important to us that you get the air purification services you need! Call us today to learn more about our air filtration systems and how the Expert Services- Plumbing, Heating, Air & Electrical can give your family the quality air they deserve.
Sources:
https://www.americanstandardair.com/assets/pdf/15-4029-06.pdf
https://www.rhoadsenergy.com/blog/what-is-an-air-scrubber-and-why-do-i-need-one/
https://www.aprilaire.com/whole-house-products/humidifier